Dr. Kozica is proud to officially be certified in Mercury-Safe Dentistry, and a member of the International Academy of Oral Medicine and Toxicology (IAOMT). This means he is now able to provide safe removal of mercury (amalgam) fillings. Our office is dedicated to improving patient care and treatment, and one of the ways we do that is by adopting new services like this one for our patients.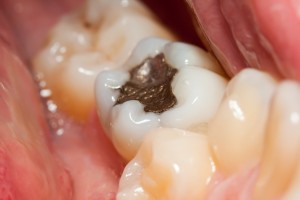 Did you know it's been found that, "All dental amalgam restorations, also commonly referred to as silver fillings, contain approximately 50% mercury, and reports and research are consistent that these fillings emit mercury vapors"? Chronic mercury poisoning from ongoing exposure to mercury vapors from amalgam fillings can severely stress the immune system.  Dr. Kozica is committed to educating his patients on the hazards of mercury fillings, and the connection between oral health and overall health. If you have concerns about your amalgam fillings, don't hesitate to reach out to our office and we'd be happy to answer any questions you may have.
For more information regarding the importance of safe mercury removal, check out IAOMT's website.